We offer a comprehensive range of machining services to help you create the ideal parts for your equipment.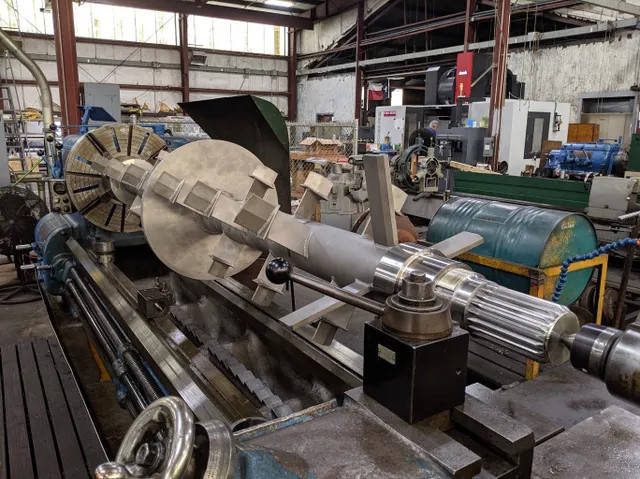 At A & A Machine & Fabrication LLC, we have been working with metal since 1957. Our team offers a wide variety of fabrication services, including precision machining. Machining is a process in which technicians remove material from a blank in order to shape it into the desired final form. For example, drill bits are made using machining techniques—metal from the blank cylinder is removed to create the flutes.
Over the years, a wide variety of machining techniques have been developed and refined, and our team is familiar with just about all of them. Our technicians are proficient in using lathes, milling machines, drill presses, and more to manually cut and shape metal into various parts. In addition, our 82,000-square-foot shop includes CNC machines, which use computer programs and an automated cutting bit to cut metal sheets into extremely precise shapes.
If you have a project in mind that requires metal machining, simply give us a call—our team will help determine how best to achieve the results you are looking for, and we will deliver the outstanding results you deserve. We encourage you to give us a call to find out how to get started with our machining services.
Our team is proud to serve the La Marque, Texas area, and we want to help you with all your machining needs. If you want to learn more about what we can do for you, simply give us a call.
Similar Services We Offer: