Turn to us for specialty shop services.
When you need shop services, you have options in the La Marque, Texas area. But you want shop services that exceed your expectations. You also want to work with a machine and fabrication shop that does great work and will handle your project with precision.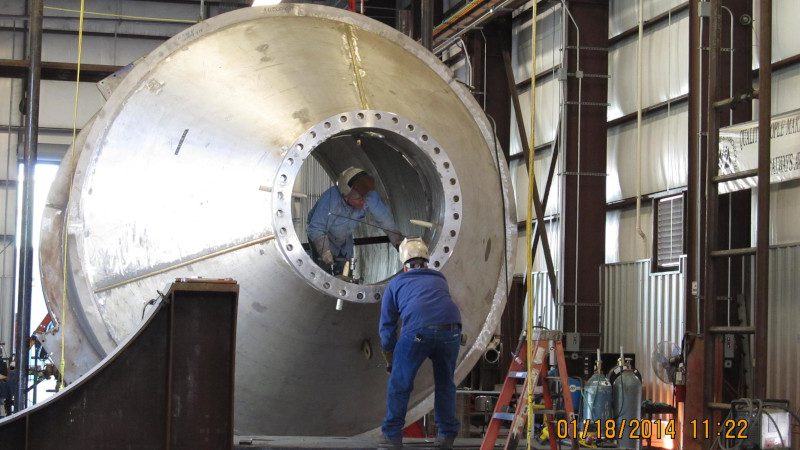 This is where we come in at A & A Machine & Fabrication LLC. We provide a variety of shop services, and we are here to meet the needs of your project with excellence. Some of our shop services include the following:
Autofrettage—We can autofrettage high-pressure tubing to increase its fatigue life and prevent future deformation of the cylinder or tube wall. Autofrettage also prevents the growth of fatigue or stress cracks near the bore of the tube.
Engineering—We can engineer nearly any solution you have in mind. Turn to us and our experts will devise a solution that meets the needs of your project and your site.
Precision machining—With our precision machining solutions, we can provide one-of-a-kind components. We can also handle large volume runs and repair existing components using our machine and fabrication expertise.
We have been providing shop services in the area for many years, and we have established a reputation for ourselves that includes high-quality workmanship and service. For more information about our shop services, what our shop services include, and why you should partner with us, get in touch with us today.
A&A Machine & Fabrication LLC is a turnkey Design – Build – Install Solution provider. We house full service Machining and Fabrication and Precision Assembly teams within our facility. We are located in the Greater Houston area that provides 24/7 support for emergency repair, regular maintenance, and new manufacture of goods and hardware for the petrochemical and oil and gas industries. A&A has geared its operations and work force to service specialty customers such as Ultra High Pressure tubing (LDPE/EVA), LLDPE Catalyst Feeders, Gasification/Syngas and Custom or As Built Fixed Equipment.

Similar Services We Offer: