We offer engineering services tailored to meet your diverse needs.
Since 1957, we have been a leader in providing premier machining and fabrication services to industries worldwide. But what makes our engineering services stand out? At A & A Machine & Fabrication LLC, we offer a wide array of engineering services tailored to meet the diverse needs of the industry. Our engineering capabilities cover a range of areas, including precision machining, fabrication, gasification, and high-pressure tubing. We can create virtually burr-free precision parts with CNC equipment, and our commitment to accuracy means every component meets the highest standards.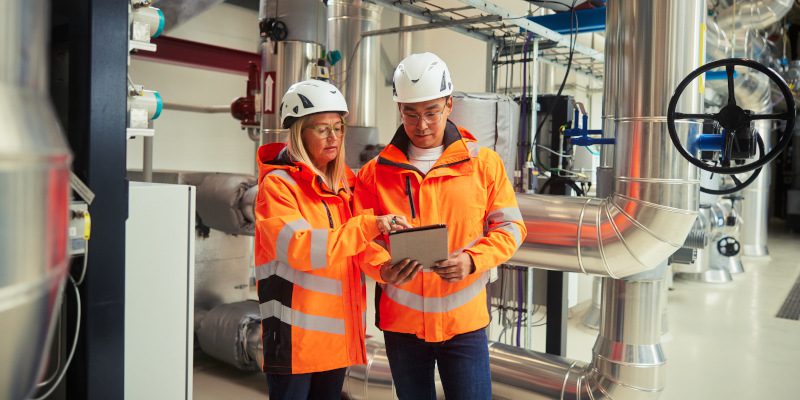 We are licensed and certified in various ASME categories, including U, U-2, U-3, S, PP, and R licenses, and are recognized for quality and compliance. We also create innovative solutions like copper-cladding services for the petrochemical industry. Their proprietary application method enhances corrosion resistance, durability, and longevity. Because we understand the critical nature of engineering needs, we offer 24/7 emergency services, ensuring that every job is manageable.
What really sets us apart from our competition is our talented and experienced technicians, who bring their best to every project. Their dedication is reflected in their craftsmanship and mindfulness. Conveniently located in La Marque, Texas, we have access to rail, airport, and the Port of Houston. This strategic location and advanced, computer-assisted equipment allow us to service businesses anywhere, anytime.
For us, engineering is about quality work, innovation, and customer satisfaction. Whether you need repairs, critical components manufactured on the spot, or specialized engineering solutions, our skilled technicians and wealth of resources are at your disposal. Put the experts on your job. Contact us to discuss your project—experience engineering excellence in the greater Houston area and nationwide with us.