We are innovators in top-tier MIG welding services.
Metal Inert Gas (MIG) welding, known for its speed and versatility, is a key component in many industrial applications. With decades of experience in this field, we are at the forefront of providing top-tier MIG welding services that cater to the exacting demands of diverse industries.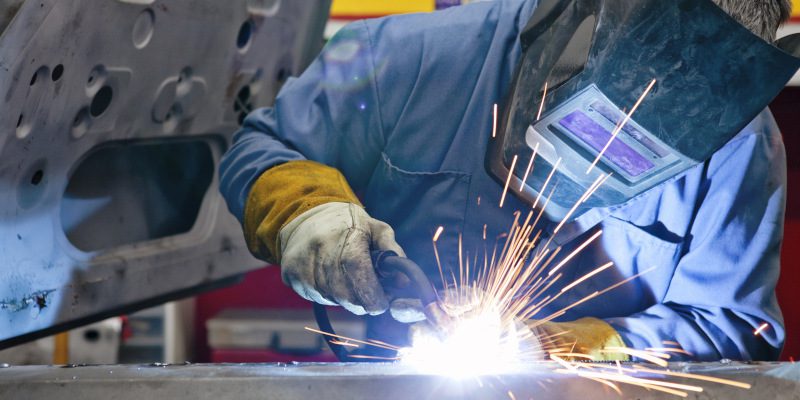 Established in 1957 in La Marque, Texas, at A & A Machine & Fabrication LLC, we bring a wealth of experience to the table. Our team of skilled tradesmen and craftsmen, backed by respected certifications such as ASME, China Code Stamps, and KGS, ensures top-notch MIG welding services that deliver precision and quality.
MIG welding excels in steel and aluminum projects, making it an ideal choice for custom metal fabrication. Our team leverages the flexibility and efficiency of MIG welding to fabricate parts tailored to your specifications, delivering results that meet and exceed expectations. Our strength lies in reverse engineering, which involves studying existing equipment and integrating modern technology to recreate or improve it. This approach enables us to enhance the efficiency and longevity of your machinery, making us a go-to partner for manufacturers seeking to upgrade older licenses that are no longer supported.
Beyond our technical prowess, what sets us apart is our commitment to our clients. Embodying our "Always Available" commitment, we offer 24/7 emergency services, ensuring you can count on us when you need us most. Being there when you need us is in our name and part of our mission statement, and you can see it in our craftsmanship. We depend on our customers to thrive, and we want our customers to succeed when they partner with us.
As the only North American supplier to the industry, we serve a global customer base, standing as a trusted partner in MIG welding services. Contact us today to experience our commitment to quality, reliability, and your success.